MOUNT DORA, FL | HARD MONEY LOAN SOLUTIONS
Hard Money & Bridge Financing Solutions For The Greater Mount Dora Area
ASSET BASED LENDING SOLUTIONS FOR THE GREATER MOUNT DORA, FL AREA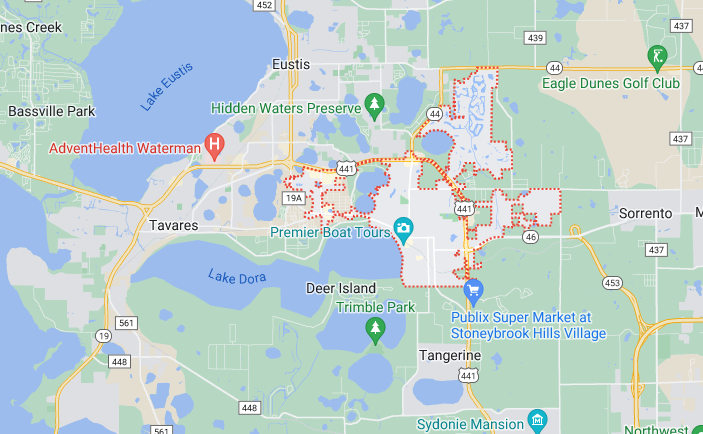 Located on the shores of Lake Dora, Mount Dora, FL, is one of the top retirement destinations in the state and an ideal place to invest in property. It has access to Tampa, Orlando, and Jacksonville due to its central location and offers a combination of urban and lakeside investment opportunities. Due to its relatively small population, Mt. Dora is primarily residential.
How To Use HML Solutions' Hard Money and Bridge Financing in Mount Dora
Hard money and bridge financing are both short-term loans that allow you to buy properties even if they aren't complete or you haven't yet sold an existing property. Unlike traditional loans that may take many weeks to complete, you can access hard money in as little as 7 to 14 days. This way, you can take advantage of investment opportunities in Mount Dora as they arise.
Bridge financing from HML Solutions is available for both single-tenant and multi-occupant homes. It is also suitable for a wide range of commercial projects if that is applicable to you. Many of our customers use our loans for fix and flip projects. They take out a loan to buy a property, renovate it, and then sell it on at a higher price, pocketing the difference.
The Structure of Our Loans
We structure our loans to be as flexible as possible, accommodating all manner of financial circumstances. Features include:
LOAN AMOUNTS: $100K – $50M+

Maximum LTV 75%

TERMS: 1 – 3 Years

RATE TYPE: 10% – 12% fixed

AMORTIZATION: Interest only

CLOSINGS: 1 – 2 Weeks

ORIGINATION FEE: 2 Points

CREDIT CHECK: NO

INCOME VERIFICATION: NO
We tailor loan products to your circumstance, providing term lengths, interest rates and LTVs that are suitable for your project. You don't have to have an excellent credit rating or longstanding property investment business to work with us. We lend to newcomers because we lend based on collateral, not personal or business financial circumstances.
How To Take Out a Loan With HML Solutions
Taking out a hard money loan with HML Solutions is far simpler than you might imagine. Unlike traditional lenders, you won't have to provide us with mountains of paperwork or in-depth information on your personal income. Instead, once you give us basic details and documentation, we complete the rest of the paperwork for you. This cuts down on the total number of documents that you need to provide and speeds up the application process. This way, you can close on profitable deals without running up against deadlines.
Contact us today for a free consultation and get started with a loan process that often closes within 10 days.


For super quick service, fill out the form on this page. We'll do an immediate review, then we'll contact you right away to begin your hard money loan or bridge financing process.
Note: All submitted information is kept in strict confidence and used solely for the purpose of obtaining a hard money loan and/or bridge loan. We do not share your information with any third parties without your consent.
Use our quick-start application below to begin the process. Once received, we will contact you via phone to verify your interest and to gather a few more details: