MONTICELLO, FL | HARD MONEY LOAN SOLUTIONS
Hard Money & Bridge Financing Solutions For The Greater Monticello Area
ASSET BASED LENDING SOLUTIONS FOR THE GREATER MONTICELLO, FL AREA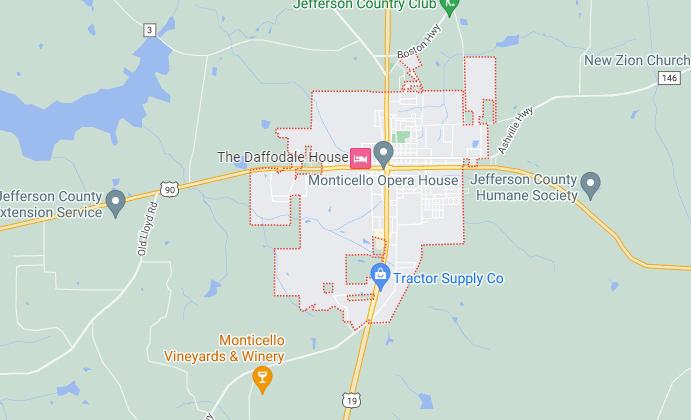 Monticello is a place like no other in Florida. You'll find rolling hills, quiet nights, unspoiled rivers, and that small-town America feel.  If you're someone who is making a living or is interested in selling residential properties, then you know about this beautiful little Florida town. Located a short drive away from Florida's capital Tallahassee, this is an excellent area for those who want to live in a rural area but prefer to work in the city. Whether you're interested in construction, real estate purchases, or wanting to flip houses, our residential loans, and real estate commercial loans can help you. HML Solutions provides access to continuous financing to help your property investment business grow.
Why Choose HML Solutions
When you choose HML Solutions, you'll have plenty of benefits. You'll have access to a reliable finance pool throughout your residential real estate project. There's no need to stress over delays. While many traditional lenders have increased their requirements, this is something you won't need to worry about from us. Traditional lenders such as banks are now making it incredibly difficult for residential and commercial investors to meet their project needs because the credit checks are too extensive, the interview process takes too long, and sometimes the process of getting a loan could take up to 6 months. We understand that investors don't have time for that. Real estate can be very time-sensitive and if you want to have any projects done promptly, it needs to get started soon.
We're committed to ensuring that you have access to your capital fast, sometimes as soon as one week. We will work with you in obtaining the funding that you need through a hard money loan or a bridge loan. We don't outsource our loans; you can count on us to give you access to local lenders who will get to know you and your lending needs. This is going to help provide a tailored loan to fit all of your project needs. Unlike traditional lenders who take too much time in doing long credit checks, we look at the overall value of the property in question as well as any assets involved in completing your project. Then our team of experts will get started on creating a loan for you using local interest rates. Other benefits from using HML Solutions for your investment projects would be:
Loan terms ranging from one to five years
Loan amounts ranging from $50,000 to $50 million
Access up to 75% LTV for the as-is value or purchase price
No hidden fees
Receive your funds as soon as one week
Low rate of interests
Interest-only amortization
You can use your hard money loans for properties such as:
Foreclosure properties
Single home units
Multi-family units
Other unique properties
Whether you're needing help funding your next big project or you're a first-time real estate investor, HML Solutions is here to help you. Give us a call today and someone from our Monticello team will be more than happy to help you out with getting a bridge loan or a hard money loan to help you meet your needs for your residential project.
Contact us today for a free consultation and get started with a loan process that often closes within 10 days.


For super quick service, fill out the form on this page. We'll do an immediate review, then we'll contact you right away to begin your hard money loan or bridge financing process.
Note: All submitted information is kept in strict confidence and used solely for the purpose of obtaining a hard money loan and/or bridge loan. We do not share your information with any third parties without your consent.
Use our quick-start application below to begin the process. Once received, we will contact you via phone to verify your interest and to gather a few more details: