MELBOURNE BEACH, FL | HARD MONEY LOAN SOLUTIONS
Hard Money & Bridge Financing Solutions For The Greater Melbourne Beach Area
ASSET BASED LENDING SOLUTIONS FOR THE GREATER MELBOURNE BEACH, FL AREA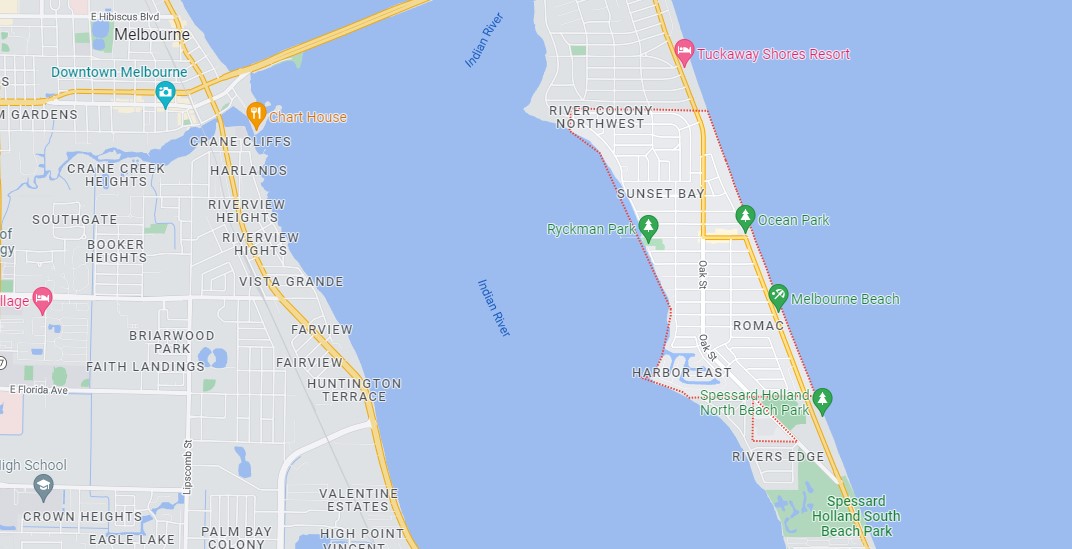 Melbourne Beach, FL, is what you would imagine if you were to think of Florida. From golden, sandy beaches to clear blue seas, from friendly people to a plethora of activities, it's no wonder that so many people choose to call Melbourne Beach their home. And it's no wonder that, if you're looking for business opportunities, Melbourne Beach is the place to start – and end – your search.
We know that it can be challenging to find the hard money and bridge financing solutions you need to start or grow your business, but you can rest assured that we have the expertise and the knowledge to help you. Your Melbourne Beach business can be exactly what you want it to be with some financial assistance from us.
Our Application Process for Bridge Financing in Melbourne Beach Is Simple
If you have ever looked into bridge loans before, you may have been put off by the many hurdles lenders seem to put in the way of entrepreneurs, business owners, and those simply looking for residential loans. There are so many checks and so much red tape that the process is extremely frustrating.
You'll find we work differently. Anything that simplifies the process of hard money loan applications and that can get you the money you need sooner rather than later has to be a positive, and that's what we focus on at HML Solutions. Just some of the advantages of coming to us include:
A simple credit check
Fewer business documents needed
No additional collateral to sign up for
Fixed interest rates
Less need to prove income
Improved closing speeds
Rather than making things complicated, at HML Solutions, we know that you're keen to get started. That's why we don't ask for anything as collateral except the project assets or commercial property you're borrowing for. As long as you can prove their value, including the added value any changes you might make will add, you'll find that, barring any additional questions, you can close in as little as one to two weeks.
Loan Terms and Interest Rates to Suit Your Business
Crippling interest rates and loan terms that only suit the lender are yesterday's news. At HML Solutions, we believe that in order for any business to grow and succeed, it needs to be given every chance, and that includes lending money when required. The fact that only those businesses that can prove income and profit usually get the best interest rates is something we're fighting against; we promise that our hard money loans offer excellent interest rates no matter how long you've been in business. Plus, we have loan terms that will allow your business the time it needs to grow, including:
LOAN AMOUNTS: $100K – $50M+

Maximum LTV 75%

TERMS: 1 – 3 Years

RATE TYPE: 10% – 12% fixed

AMORTIZATION: Interest only

CLOSINGS: 1 – 2 Weeks

ORIGINATION FEE: 2 Points

CREDIT CHECK: NO

INCOME VERIFICATION: NO
All Real Estate Projects Considered
Every business is different, and their need for financing will be different too. Whatever your company structure, whoever your business partners are, whether you're a sole proprietor or a large corporation or something in between, we can help you. Contact us today in Melbourne Beach, FL, and speak to the experts who will have all the advice you need.
Contact us today for a free consultation and get started with a loan process that often closes within 10 days.


For super quick service, fill out the form on this page. We'll do an immediate review, then we'll contact you right away to begin your hard money loan or bridge financing process.
Note: All submitted information is kept in strict confidence and used solely for the purpose of obtaining a hard money loan and/or bridge loan. We do not share your information with any third parties without your consent.
Use our quick-start application below to begin the process. Once received, we will contact you via phone to verify your interest and to gather a few more details: