MASCOTTE, FL | HARD MONEY LOAN SOLUTIONS
Hard Money & Bridge Financing Solutions For The Greater Mascotte Area
ASSET BASED LENDING SOLUTIONS FOR THE GREATER MASCOTTE, FL AREA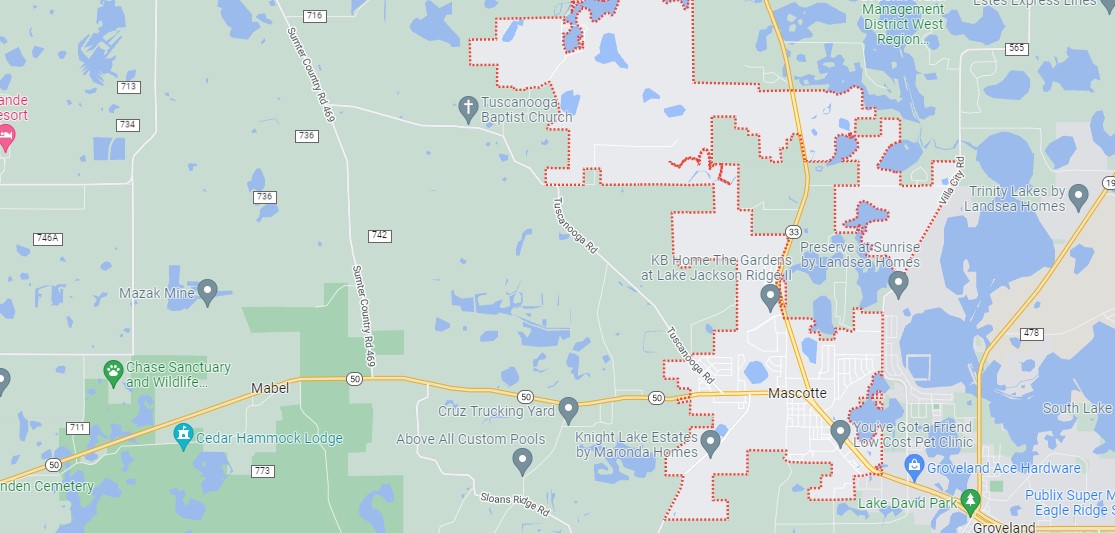 Mascotte, FL, is widely known as the "friendly city." It's not a commercial hub, but it is still a popular residential destination. If you are a real estate investor seeking a place to expand, then it could be a great place to invest in new properties. The excellent schools combined with the beautiful lakeside setting make it an attractive place to raise a family.
HML Solutions provides bridge loans that allow you to take advantage of property opportunities in Mascotte, FL, fast. Our loans cover a variety of investment types, so there are options for everyone.
Our Bridge and Hard Money Loans: The Details
Getting a traditional residential loan is a long and time-consuming process. First, you have to go to the bank for a meeting with a manager. Then you have to submit paperwork proving your creditworthiness and income. After that, you have to wait for other properties in the chain to sell. It can take months.
Hard money and bridge financing are different. Our products allow you to take advantage of opportunities in Mascotte as they arise – there's no waiting. We base loan decisions on the collateral contained in the project. So if you want to buy a home and rent it out, the security for us is the existing value of the property. Usually, we can approve your loan in as little as one to two weeks, so if you find a great deal, you can capitalize on it immediately.
Our loans come with many features that benefit you. Here is what you can expect:
LOAN AMOUNTS: $100K – $50M+

Maximum LTV 75%

TERMS: 1 – 3 Years

RATE TYPE: 10% – 12% fixed

AMORTIZATION: Interest only

CLOSINGS: 1 – 2 Weeks

ORIGINATION FEE: 2 Points

CREDIT CHECK: NO

INCOME VERIFICATION: NO
HML Solutions makes highly flexible bridge and hard money loans. We can change the characteristics of a loan to meet your personal circumstances and project goals. Just get in touch with one of our advisors to discuss this in more detail.
How To Use Bridge and Hard Money Financing In Mascotte, FL
Mascotte, FL, is primarily a residential area so you will mainly be using hard money and bridge loans for residential purposes. There are leasing opportunities in the area, making the region popular among investors looking to buy long-term rental properties. You can use our loans to finance projects that focus primarily on cash flow or those seeking capital appreciation. Both types of opportunities are available in the Mascotte, FL, area.
Contact HML Solutions Today
If you're not happy with the residential loan and mortgage options offered by mainstream lenders, then you could benefit from our bridge loans and hard money finance options. Just fill out our online application to get a quick answer on whether you qualify and get your loan application underway.
Contact us today for a free consultation and get started with a loan process that often closes within 10 days.


For super quick service, fill out the form on this page. We'll do an immediate review, then we'll contact you right away to begin your hard money loan or bridge financing process.
Note: All submitted information is kept in strict confidence and used solely for the purpose of obtaining a hard money loan and/or bridge loan. We do not share your information with any third parties without your consent.
Use our quick-start application below to begin the process. Once received, we will contact you via phone to verify your interest and to gather a few more details: