LONGWOOD, FL | HARD MONEY LOAN SOLUTIONS
Hard Money & Bridge Financing Solutions For The Greater Longwood Area
ASSET BASED LENDING SOLUTIONS FOR THE GREATER LONGWOOD, FL AREA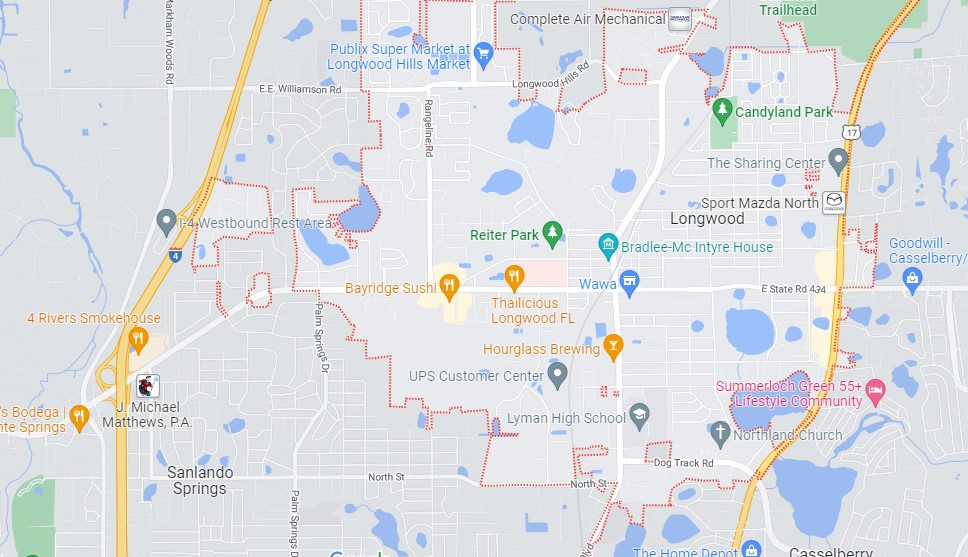 Longwood is a city in Seminole County, Florida and was founded in 1885 by Boston businessman Edward Ringling under the name "Berlin." It was incorporated as Longwood in 1925.
The city has something to offer everyone, from business owners to families. Some of the highlights include:
– The Lyman High School, which has been a fixture in Longwood since 1937
– A wide variety of businesses, including restaurants, retail stores, and service providers
– Easy access to major highways and airports
If you are looking for a loan in Longwood, you'll find that there are many different types of loans. Here at Hard Money Loan Solutions, we want to help you find the best loan for your needs. Whether it's bridge loans, refinance loans, hard money loans, investment property loans, rehab loans, or residential long-term financing, Hard Money Loan Solutions has the right choice for you. Let's take a look at some of the options available in Longwood!
What is a Bridge Loan?
Bridge loans are a great option for business owners who need to cover a short-term cash flow shortage. These loans are designed to help you bridge the gap between two transactions, and they can be used for a variety of purposes.
At Hard Money Loan Solutions, we offer bridge loans for business owners and real estate investors who need access to fast capital. We understand the needs of our clients, and we're here to help you find the best loan for your needs.
What is a Hard Money Loan?
Hard money loans are also a popular option in Longwood. These loans are secured by real estate, and they're perfect for investors who need fast access to capital. If you're looking for a loan that will allow you to purchase or refinance commercial property, then a hard money loan may be right for you. These loans offer more flexibility than traditional financing options, and they can be approved quickly. Your loan could be approved in as little as one to two weeks!
These loans are perfect for business owners and investors who need quick access to capital. And because we're a direct lender, we can approve your loan quickly and without any hassle.
Our Loan Specifics
LOAN AMOUNTS: $100K – $50M+

Maximum LTV 75%

TERMS: 1 – 3 Years

RATE TYPE: 10% – 12% fixed

AMORTIZATION: Interest only

CLOSINGS: 1 – 2 Weeks

ORIGINATION FEE: 2 Points

CREDIT CHECK: NO

INCOME VERIFICATION: NO
Contact us today for a free consultation and get started with a loan process that often closes within 10 days.


For super quick service, fill out the form on this page. We'll do an immediate review, then we'll contact you right away to begin your hard money loan or bridge financing process.
Note: All submitted information is kept in strict confidence and used solely for the purpose of obtaining a hard money loan and/or bridge loan. We do not share your information with any third parties without your consent.
Use our quick-start application below to begin the process. Once received, we will contact you via phone to verify your interest and to gather a few more details: