LEE, FL | HARD MONEY LOAN SOLUTIONS
Hard Money & Bridge Financing Solutions For The Greater Lee Area
ASSET BASED LENDING SOLUTIONS FOR THE GREATER LEE, FL AREA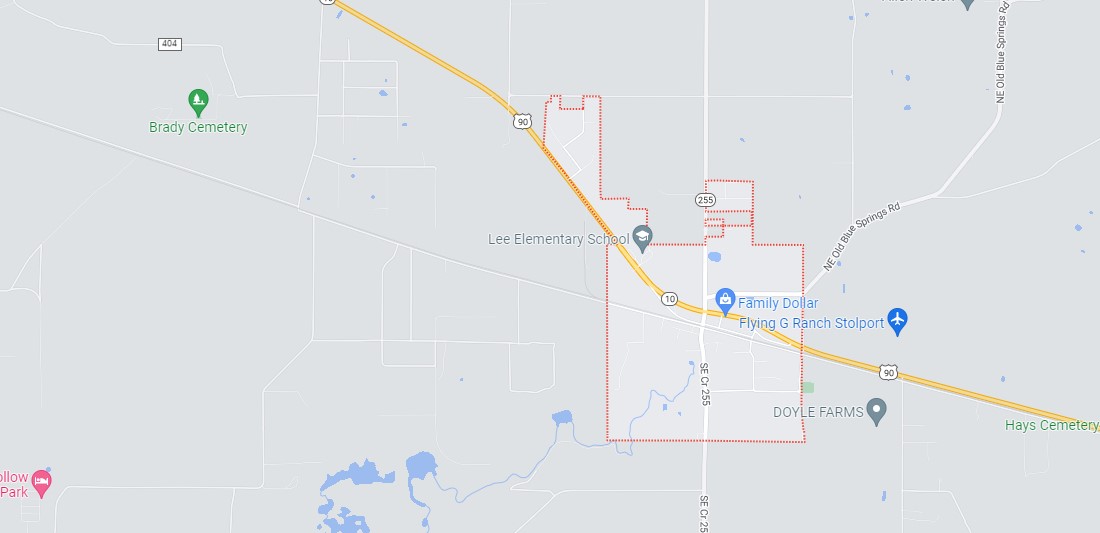 Lee, Florida, is not the largest town in the state by any stretch of the imagination, but it does offer its residents much to love about living here. There's a small population of passionate, engaged residents, which always elevates a town and makes it truly desirable. Then there's the natural element; this town is, after all, only a few miles from the beautiful Suwannee River. The location and small population work to create a town that's about as far from buzzing city life as you can get. With plenty of land around, there are many opportunities for development, be it residential properties or commercial properties. If you own a business and you're looking to purchase a property, then HML Solutions might just be able to help you.
Why? Because if you're going to make an investment in your business, then you'll need access to money, and that's not something that all businesses, especially small businesses, have. HML Solutions can provide businesses with residential loans, commercial real estate loans, and bridge loans, among other financial products, that'll allow you to make your dreams a reality.
Working With HML Solutions
There are plenty of companies that say they can offer loans to businesses. But in reality, that's not really the case. They can offer loans, but they generally don't. This is especially the case with traditional money lenders, who look at a company's past credit, revenue, and so forth before making a decision. We do things differently. We look at the value of the property that is being bought when we're deciding on the loan, which means we're able to offer loans to most companies.
We can help with the funding of a whole host of property-related purchases. Whether you're looking to buy a property to function as your company's headquarters, or you want to buy a fixer-upper property, then we can help. The first step is to simply get in touch and then we can see what we can do.
Advantages of Working with HML Solutions
If you're going to grow your business, then you need money to do so. As we mentioned above, we have different criteria from traditional lenders, which means we can offer money to companies that might otherwise be rejected. So whatever you need money for, you'll find that we're on your side. You don't want to put your projects on hold because of financial issues. When you work with us, you won't need to.
The advantages of our specific loans include:
LOAN AMOUNTS: $100K – $50M+

Maximum LTV 75%

TERMS: 1 – 3 Years

RATE TYPE: 10% – 12% fixed

AMORTIZATION: Interest only

CLOSINGS: 1 – 2 Weeks

ORIGINATION FEE: 2 Points

CREDIT CHECK: NO

INCOME VERIFICATION: NO
If you're looking for a favorable loan to help push your business forward, then be sure to get in touch. You can do so by clicking the 'contact' button at the top of this page, and one of our friendly and experienced members of staff will get back to you. You can trust that you're in good hands when you work with HML Solutions!
Contact us today for a free consultation and get started with a loan process that often closes within 10 days.


For super quick service, fill out the form on this page. We'll do an immediate review, then we'll contact you right away to begin your hard money loan or bridge financing process.
Note: All submitted information is kept in strict confidence and used solely for the purpose of obtaining a hard money loan and/or bridge loan. We do not share your information with any third parties without your consent.
Use our quick-start application below to begin the process. Once received, we will contact you via phone to verify your interest and to gather a few more details: