LAUREL HILL, FL | HARD MONEY LOAN SOLUTIONS
Hard Money & Bridge Financing Solutions For The Greater Laurel Hill Area
ASSET BASED LENDING SOLUTIONS FOR THE GREATER LAUREL HILL, FL AREA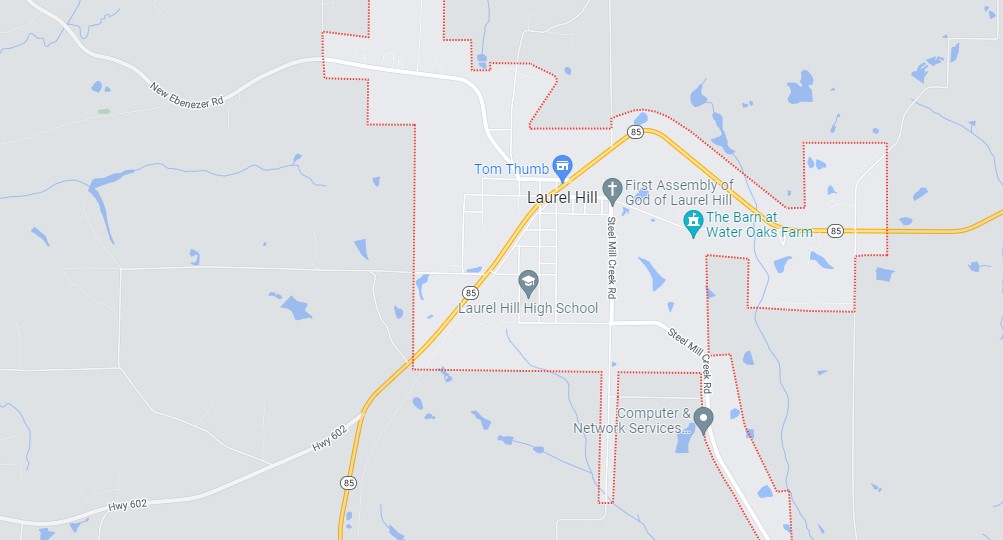 Suppose you are looking for a small investment to get yourself on the property ladder. In that case, Laurel Hill is an ideal first investment. Located in Okaloosa County, 40 miles from Pensacola, property prices here are very reasonable. In addition, the town boasts a below-average crime rate with adequate public schools and a very diverse mix of residents, and the welcome is as warm as the weather.
There's plenty of land in Laurel Hill for sale and with land comes opportunity. Unfortunately, however, prices are rising while interest rates stay low. But they won't stay low for long, and Florida is a significant investment opportunity for real estate and commercial projects. Now is the perfect time to get a loan to help you take advantage of the available opportunities.
The Right Loan for Your Next Project
The influx of residents throughout Florida means plenty of opportunities for new builds to rent and/or property flipping. But you need the correct type of loan. In the current economic climate, it can be difficult to source funding via traditional loans. This is because most lenders typically measure your suitability against your credit history, tax returns, income, and more. Too many to mention, in fact.
Fortunately, Hard Money Loan Solutions can help. We offer alternative loan types more suitable for those without a sterling credit score because we understand the complexities of obtaining good credit in today's financial climate. We can offer a bridge loan solution based on your current hard assets such as commodities, land, vehicles, and real estate.
What is a Bridge Loan?
In a nutshell, a bridge loan is a hard money, short-term financing option. It "bridges" the financial gap between your project commencement or property purchase and the influx of cash with which you can repay the loan. Great examples include a down payment on a new property while waiting for a sale, flipping a residential property, or simple property investment.
There are some well-known advantages to a bridge loan:
LOAN AMOUNTS: $100K – $50M+

Maximum LTV 75%

TERMS: 1 – 3 Years

RATE TYPE: 10% – 12% fixed

AMORTIZATION: Interest only

CLOSINGS: 1 – 2 Weeks

ORIGINATION FEE: 2 Points

CREDIT CHECK: NO

INCOME VERIFICATION: NO
With suitable residential loans, you can quickly move on a property at the right time for the best price. Perfect for the current Floridian real estate climate. In addition, this will enable you to fix and flip as fast as possible.
Other Hard Money Loans
Of course, we also offer other suitable financial hard money loans for various projects. Hard money commercial loans between $100,000 and $50 million are also available with repayment terms of 1-3 years and 1% point charges. For example, we can offer specific commercial real estate loans or residential rehab loans suitable for any project in Laurel Hill:
Commercial loans: Quick and easy closing used for refinancing with no upfront fees.
Residential rehab loans: fast approval for home improvement projects.
Fix and flip loans: capital injection for purchasing, remodeling, and selling a property.
You can use all of our loan types across numerous sectors for various projects. Such structures include personal or business-use condominiums, single or multi-family apartments and townhouses, and commercial strip mall properties.
Our experience over many years enables us to identify and offer a tailored solution that best fits your circumstances and what you need a loan for. Additionally, our interest rates and repayment terms are among the most competitive and fair you are ever likely to find. So let us help and support you by extending our services to realize your goals.
Get in Touch with Us Today
Please don't hesitate to contact us for more information. We enjoy meeting new clients and are more than happy to discuss further the best hard money loan options for your next Laurel Hill project.
Contact us today for a free consultation and get started with a loan process that often closes within 10 days.


For super quick service, fill out the form on this page. We'll do an immediate review, then we'll contact you right away to begin your hard money loan or bridge financing process.
Note: All submitted information is kept in strict confidence and used solely for the purpose of obtaining a hard money loan and/or bridge loan. We do not share your information with any third parties without your consent.
Use our quick-start application below to begin the process. Once received, we will contact you via phone to verify your interest and to gather a few more details: