LAKELAND, FL | HARD MONEY LOAN SOLUTIONS
Hard Money & Bridge Financing Solutions For The Greater Lakeland Area
ASSET BASED LENDING SOLUTIONS FOR THE GREATER LAKELAND, FL AREA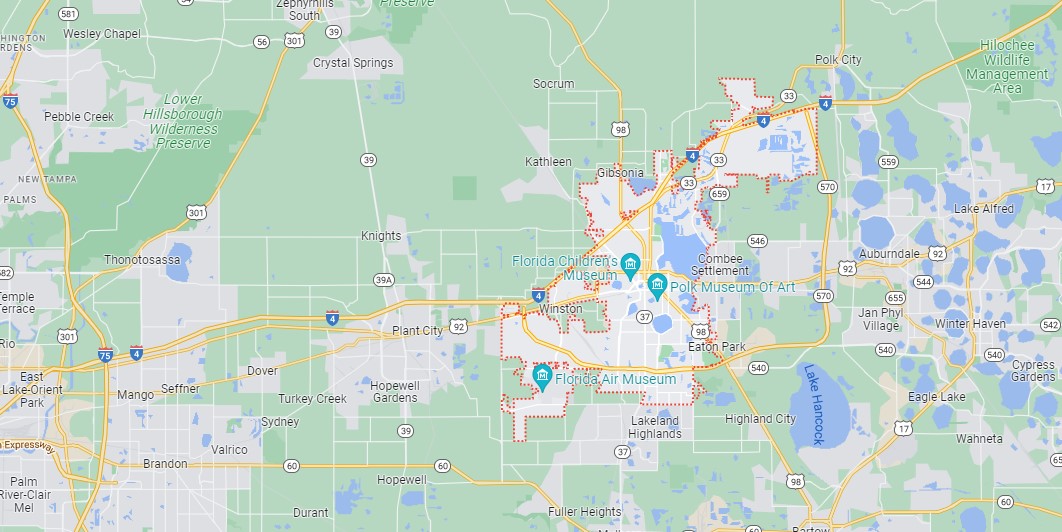 Lakeland, Florida is a city known for its many lakes. This includes the Lake Mirror with its neoclassical Hollis Garden and Lake Morton which has swans you can feed. The city is also home to several significant structures that are on the National Register of Historic places including the Terrace Hotel, New Florida Hotel, Polk Theatre, Frances Langford Promenade, and the Polk Museum of Art to name a few.
Lakeland is a busy city with a lot going on at any given time. The business landscape is solid, and not showing any signs of slowing down any time soon, meaning it could be a great place for your next investment. If you're looking into hard money and bridge loans, you will be able to purchase whatever kind of real estate you want in Lakeland, FL to suit your needs. Why not start with our experienced lenders HML Solutions? We'd be happy to guide you every step of the way so you can achieve your investment dreams.
What Can Hard Money and Bridge Loans Be Used for In Lakeland, FL?
Purchasing real estate at any time can be tricky if you don't have the finances. It may be the case that you are waiting for another property to sell, or you need the money to keep your business going while you are waiting for clients to pay you. This is where bridge loans can be helpful to you. This type of loan is a short-term solution to the situation that you may be in as it serves to allow you to put up the money you need while you wait for the other money that is coming your way.
Here at HML Solutions, we have worked with a range of different projects, and are interested in working with all kinds. Some of the projects we have previously financed have included:
Senior care centers
Single person homes
Multi-family homes
Large scale development projects
Fix and flip properties
Foreclosure properties
Business offices
Why Are Hard Money and Bridge Loans A Good Choice For Lakeland Businesses?
Conventional loans tend to be for longer terms, but they are harder to get accepted for. If you are a small business that is in need of short-term financing, but you don't have a stellar credit history, HML Solutions may be able to help. All of our loans are given with the end goal being to help you see the success that you are looking for. The fact that credit scores are not used for the approval process is a big benefit of these types of loans, and some of the others include:
LOAN AMOUNTS: $100K – $50M+

Maximum LTV 75%

TERMS: 1 – 3 Years

RATE TYPE: 10% – 12% fixed

AMORTIZATION: Interest only

CLOSINGS: 1 – 2 Weeks

ORIGINATION FEE: 2 Points

CREDIT CHECK: NO

INCOME VERIFICATION: NO
Getting Started with HML Solutions
If you are looking for commercial property in Lakeland, FL and you are interested in hard money or bridge loans, then we are interested in hearing from you. One of our experts will set up a consultation with you to go through all of the necessary information, working with you to determine whether this is the best option for you.
You can fill out our quick application form online if you want to make this process a little faster. We're the simple and easy solution that you need to purchase the property that you desire.
Contact us today for a free consultation and get started with a loan process that often closes within 10 days.


For super quick service, fill out the form on this page. We'll do an immediate review, then we'll contact you right away to begin your hard money loan or bridge financing process.
Note: All submitted information is kept in strict confidence and used solely for the purpose of obtaining a hard money loan and/or bridge loan. We do not share your information with any third parties without your consent.
Use our quick-start application below to begin the process. Once received, we will contact you via phone to verify your interest and to gather a few more details: