ALTAMONTE SPRINGS, FL | HARD MONEY LOAN SOLUTIONS
Hard Money & Bridge Financing Solutions For The Greater Jennings Area
ASSET BASED LENDING SOLUTIONS FOR THE GREATER JENNINGS, FL AREA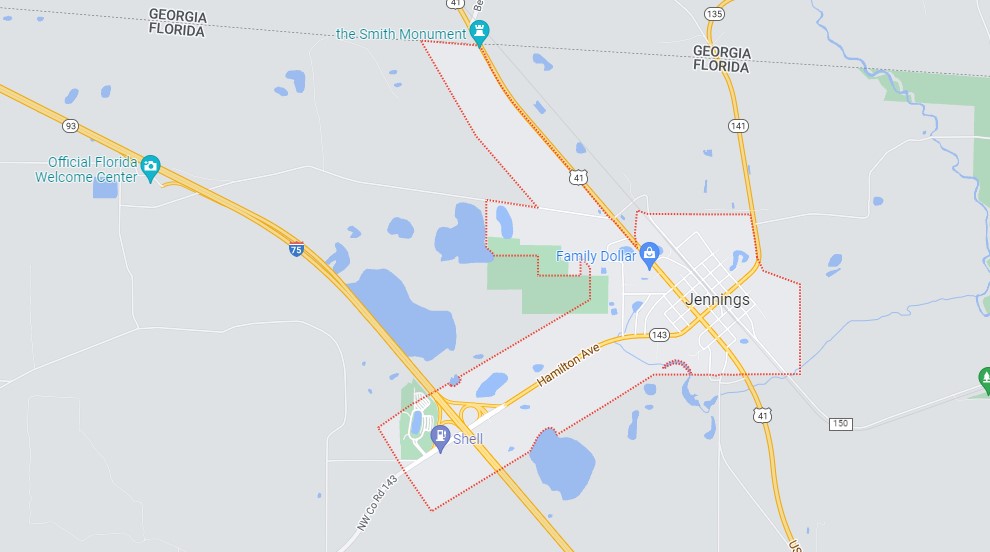 Jennings is a charming, rural town in Hamilton County. It sits near the Georgia/Florida border and the Alapaha River. While it's a small town, Jennings is easily accessible to several nearby cities, being about halfway between Valdosta and Lake City. This means that residents and businesses alike can enjoy the benefits of a rural locale without having an excessive commute to reach a more populated area.
Right now, the real estate market is ripe for investment in and around Jennings. However, that is subject to change. If you've found a profitable opportunity, then you want to act fast before it goes away. In these situations, HML Solutions can offer bridge loans, or a hard money loan, which might be preferable to a traditional loan.
Why Use Bridge Loans and Hard Money Loans with HML Solutions?
The benefit of these types of loans is that they can both be secured much more quickly than traditional financing methods. Both of these types of loans are based on the value of the property, rather than the borrower's credit rating. This is why they can be secured so quickly. It also means that you don't need perfect credit to qualify for these loans.
If you take out a loan with HML Solutions, you can have a customized, cost-effective loan that is perfect for your situation within 2 weeks. Whether you need residential loans or commercial real estate loans, there will be a loan plan for you. It won't be outsourced to another company, so you know exactly who you're dealing with. Other benefits include:
LOAN AMOUNTS: $100K – $50M+

Maximum LTV 75%

TERMS: 1 – 3 Years

RATE TYPE: 10% – 12% fixed

AMORTIZATION: Interest only

CLOSINGS: 1 – 2 Weeks

ORIGINATION FEE: 2 Points

CREDIT CHECK: NO

INCOME VERIFICATION: NO
How to Use Bridge and Hard Money Loans
The loans available at HML Solutions can help you to pick up a variety of properties for different purposes. Residential loans can be used to buy yourself a home, or a number of houses to fix and flip. A hard money loan would be especially beneficial for this kind of investment, especially if you have a background in flipping houses. However, these kinds of loans are also ideal for a beginner.
Similarly, commercial real estate loans can help a business to set up a brick-and-mortar store, or even to construct your own building. Alternatively, you can use them to take advantage of the farmland and woodland around Jennings and develop a plot further.
Contact HML Solutions for Your Next Investment Opportunity
Regardless of why you need a loan, HML Solutions has a highly experienced team that can help you to come up with the best possible financial solution for your circumstances. Give us a call today to find out more or expedite the process by filling out our online Quick Application to apply for a loan as quickly as possible.
Contact us today for a free consultation and get started with a loan process that often closes within 10 days.


For super quick service, fill out the form on this page. We'll do an immediate review, then we'll contact you right away to begin your hard money loan or bridge financing process.
Note: All submitted information is kept in strict confidence and used solely for the purpose of obtaining a hard money loan and/or bridge loan. We do not share your information with any third parties without your consent.
Use our quick-start application below to begin the process. Once received, we will contact you via phone to verify your interest and to gather a few more details: