JACOB, FL | HARD MONEY LOAN SOLUTIONS
Hard Money & Bridge Financing Solutions For The Greater Jacob Area
ASSET BASED LENDING SOLUTIONS FOR THE GREATER JACOB, FL AREA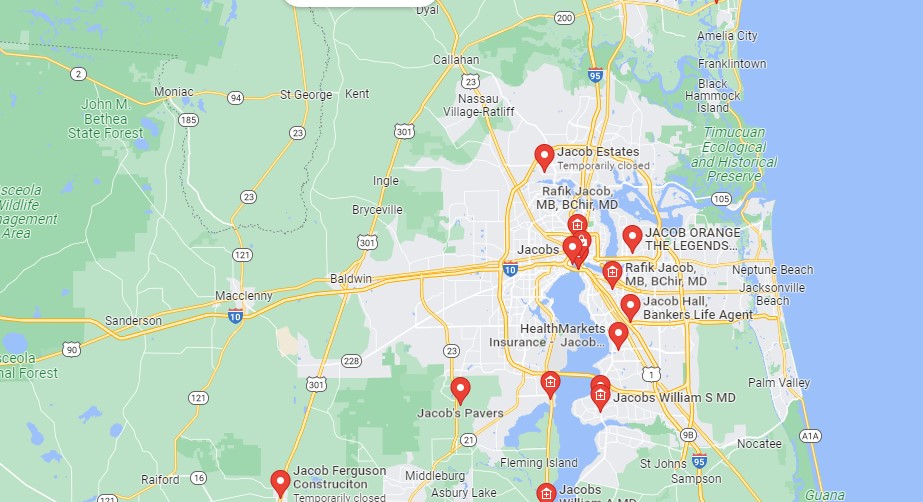 Although only officially becoming a city in 1984, Jacob, Florida has an interesting history. The small town was Jackson County's first black community, named after a settler called Jacob who provided housing to black people escaping oppression. Nowadays, it's still very much a quiet and peaceful city with a population of only 250. The Jackson County seat Marianna is only 3.6 miles away, however, providing Jacob residents with the amenities and services they need. If you're considering a real estate investment in Jacob, HML Solutions can offer a flexible financing solution. Our services cater to the surrounding area and Florida counties. We specialize in hard money loans and bridge financing, as well as providing residential loans and commercial real estate loans.
Hard Money Loans
HML Solutions assists individuals and businesses with immediate and non-traditional funding for their investment projects. We understand that conventional loans may come with hassles or delays and for this reason, we offer tailored hard money loan programs instead. In this case, rather than dealing with banks and traditional lenders, private lenders offer more flexible funding with fewer restrictions that can be processed almost immediately. Hard money loans are ideal for those in need of an alternative financing solution for property purchases or renovation projects.
One of the main advantages of hard money loans is the speed in which they take to process. Whereas conventional bank loans may take a while and often involve a complex procedure, hard money loans have a closing period of as little as 1-2 weeks. This is why they are a popular solution as they prevent delays and potential losses. For instance, if you're waiting for the sale of another property or income from tenants on a new rental investment, a hard money loan will give you the funding you need to complete the project on time.
Bridge loans
At HML Solutions, we specialize in bridge financing. As the name suggests, this is designed to bridge gaps in funding. Bridge loans are characteristically short-term, usually 1-5 years, and tailored to the unique situation of the client. If you're in need of a quick influx of cash to avoid delays on your home improvement project, for example, a bridge loan will help you stick to your schedule. A bridge loan is also a suitable financing solution for purchasing, building, fixing, or flipping a property in the short term. 
Commercial investment options
As well as providing residential loans, HML Solutions also offers commercial investment options. We are experienced in dealing with a wide range of businesses, so if you're looking to get your next venture off the ground quickly, we're happy to help. We offer commercial real estate loans on various types of properties from retail and shopping complexes to restaurants. Our hard money and bridge loans can also be used for condominiums and mixed-use buildings.
At HML Solutions, our friendly customer support team is always available for help and advice. If you'd like further information about the financing services we offer, find out more today.
Contact us today for a free consultation and get started with a loan process that often closes within 10 days.


For super quick service, fill out the form on this page. We'll do an immediate review, then we'll contact you right away to begin your hard money loan or bridge financing process.
Note: All submitted information is kept in strict confidence and used solely for the purpose of obtaining a hard money loan and/or bridge loan. We do not share your information with any third parties without your consent.
Use our quick-start application below to begin the process. Once received, we will contact you via phone to verify your interest and to gather a few more details: