INVERNESS, FL | HARD MONEY LOAN SOLUTIONS
Hard Money & Bridge Financing Solutions For The Greater Inverness Area
ASSET BASED LENDING SOLUTIONS FOR THE GREATER INVERNESS, FL AREA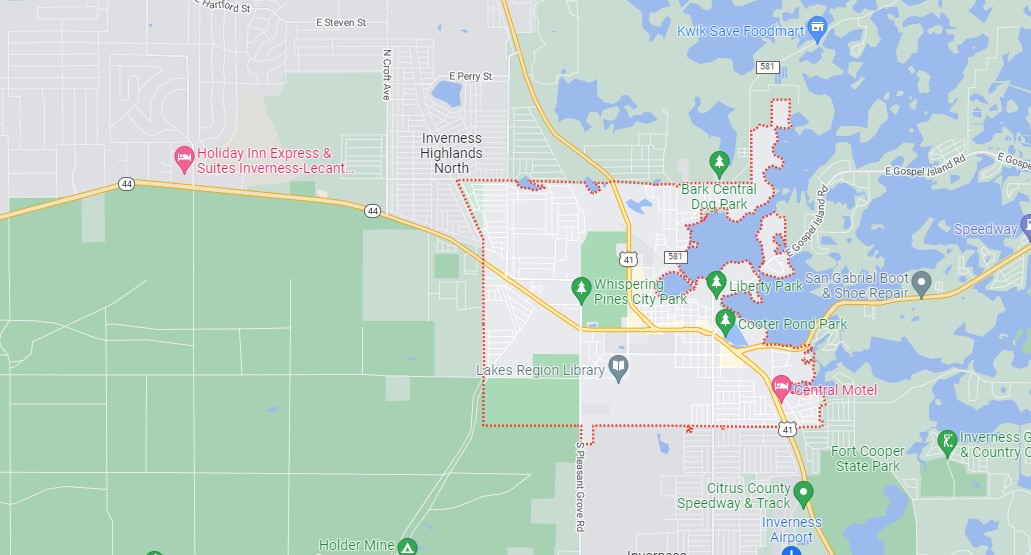 Florida's city of Inverness is located around 40 miles southwest of Ocala. Surrounded by lakes and forests that give one a plethora of activities to enjoy outside, either alone or as a family. It's perhaps Fort Cooper State Park with its 710 acres that allow visitors to swim, fish, hike, boat, camp, and canoe that is most popular. However, it has tough competition thanks to the Citrus County Speedway, the Citrus County Museum, and the Valerie Theatre. No matter where your business or personal interests lie, there is always something to enjoy in Inverness, which is why HML Solutions is ready and willing to help you obtain the bridge loans you need to build your Inverness business to even greater heights.
What Real Estate Will a Hard Money Loan Help You Buy?
At HML Solutions, we have experience working with construction companies, manufacturers, small businesses, individuals, and real estate developers, as well as other companies in the Inverness, FL area. When they need hard money loans or bridge loans, it might be because they intend to buy:
Office buildings
Fix and flip properties
Warehouses
High-value investments
Large-scale development projects
Residential investments
Healthcare clinics and offices
There are all kinds of different real estate types and opportunities from a hard money loan or from a bridge loan that our in-house experts can help with. When you have the finances in place already, you'll have your choice of the right buildings to buy or work on.
What Are the Requirements For Hard Money Loans and Bridge Loans?
You don't need that much to qualify for bridge loans or hard money loans for buying commercial real estate, especially when you come to HML Solutions. You don't need perfect credit, for example. You don't need years and years' worth of business documents. You don't even need to have been in business for long. We'll be pleased to discuss your requirements no matter what stage you might be at.
The thing that matters most when it comes to being approved for one of our highly flexible loans is the purchase price of the property itself. Showing us this value and the proof that it is valued correctly, as well as your plans to improve the building or how it will increase your revenue, should be enough in most cases, although we do treat everything on a case-by-case basis.
We Are Commercial Real Estate Experts In Inverness, FL
When it comes to short-term financing, the team at HML Solutions has some of the best interest rates you can find, starting at 6.99% and only rising to 12% maximum. This, coupled with our comfortable one to five year terms and our large loan amounts of between $50,000 and $50,000,000, means that we can provide the right solution for your real estate requirements. We also have fast closing that usually takes between one and two weeks and amortized loans so that there are no balloon interest payments to consider.
Contact us today at HML Solutions to find out more and talk to us about exactly what you need to move forward.
Contact us today for a free consultation and get started with a loan process that often closes within 10 days.


For super quick service, fill out the form on this page. We'll do an immediate review, then we'll contact you right away to begin your hard money loan or bridge financing process.
Note: All submitted information is kept in strict confidence and used solely for the purpose of obtaining a hard money loan and/or bridge loan. We do not share your information with any third parties without your consent.
Use our quick-start application below to begin the process. Once received, we will contact you via phone to verify your interest and to gather a few more details: