FORT MEADE, FL | HARD MONEY LOAN SOLUTIONS
Hard Money & Bridge Financing Solutions For The Greater Fort Meade Area
ASSET BASED LENDING SOLUTIONS FOR THE GREATER FORT MEADE, FL AREA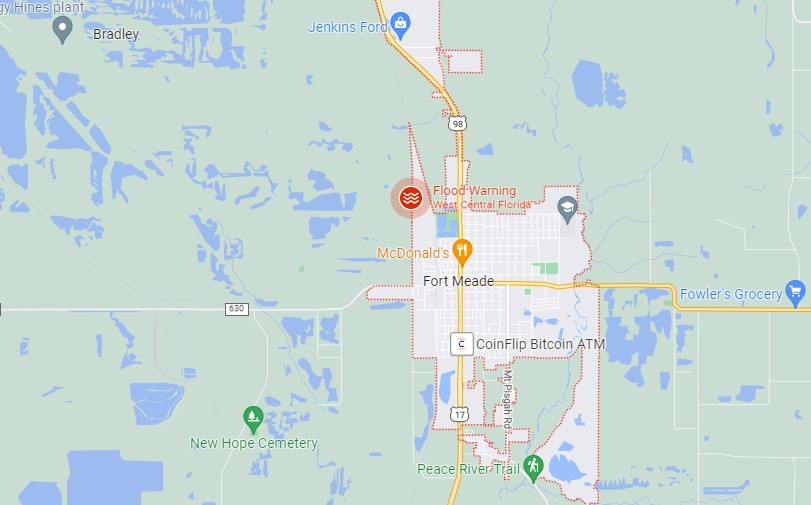 Located 20 miles west of Legoland in Winter Haven, Florida, Fort Meade is the oldest city in Polk County. With over 150 historical landmark buildings, Fort Meade is known for hosting an annual Battle of Bowlegs Creek Heritage Festival that depicts Polk County's Civil War action and is home to the two-story Historical Society of Fort Meade's museum. In 2015, the Streamsong Resort was voted number 1 in USA Today's Top 10 Best Top-Notch Warm Weather Golf Courses.
It's no wonder many investors are looking to expand in Fort Meade. If you are looking to purchase real estate in the quickly growing market in Fort Meade, a hard money loan or bridge loan from HML Solutions may be the right financing choice for you.
Who Benefits from Using Hard Money and Bridge Loans In Fort Meade, FL?
One of the problems with conventional loans is that often the recipient is limited to one kind of investment. This is not the case when you choose either hard money or bridge loans, meaning that everyone who gets approved turns out to be a winner. The real estate industry is vast, meaning that there are plenty of options for variety such as purchasing single-family homes or multi-family homes.
It also may be true that you need the money sooner rather than later. This may be the case if you are hoping to purchase a foreclosure property, and you can rest assured that we will do everything within our power to get the money to you as soon as possible. We can work with you to get you the funding you require as soon as possible.
We are happy to hear all kinds of proposals for Fort Meade, FL, whether or not it has been mentioned above. If you are interested in these kinds of loans, we encourage you to apply.
What Are the Advantages of Using HML Solutions?
The main benefit of using HML Solutions is that we do our most to make your experience as pain-free and quick as possible. We avoid mountains of paperwork and long wait times, unlike traditional financing lenders. Sometimes, you simply don't have the time to wait, and that is why our approach to these loans is flexible and customizable depending on your needs.
Some of the other advantages of using HML Solutions are as follows:
No additional or hidden fees
1- to 5-year terms tailored to you
Easy and quick application process
No prepayment penalties
Our agents are experts in the industry
Approval is not based on a credit check
LTV of up to 75% of the as-is value or purchase price
Contact HML Solutions Today
If you are looking to benefit from a company that has years of expertise in the industry and understands the Fort Meade market, then get in touch with HML Solutions today. You can either get in touch with us by phone or if you are eager to get the ball rolling a little faster, head to our Quick Application form. You don't need a lot of information to get the process started, just some of the key things that we are going to need to know!
Contact us today for a free consultation and get started with a loan process that often closes within 10 days.


For super quick service, fill out the form on this page. We'll do an immediate review, then we'll contact you right away to begin your hard money loan or bridge financing process.
Note: All submitted information is kept in strict confidence and used solely for the purpose of obtaining a hard money loan and/or bridge loan. We do not share your information with any third parties without your consent.
Use our quick-start application below to begin the process. Once received, we will contact you via phone to verify your interest and to gather a few more details: