ESTO, FL | HARD MONEY LOAN SOLUTIONS
ASSET BASED LENDING SOLUTIONS FOR THE GREATER ESTO, FL AREA
ASSET BASED LENDING SOLUTIONS FOR THE GREATER ALTAMONTE SPRINGS, FL AREA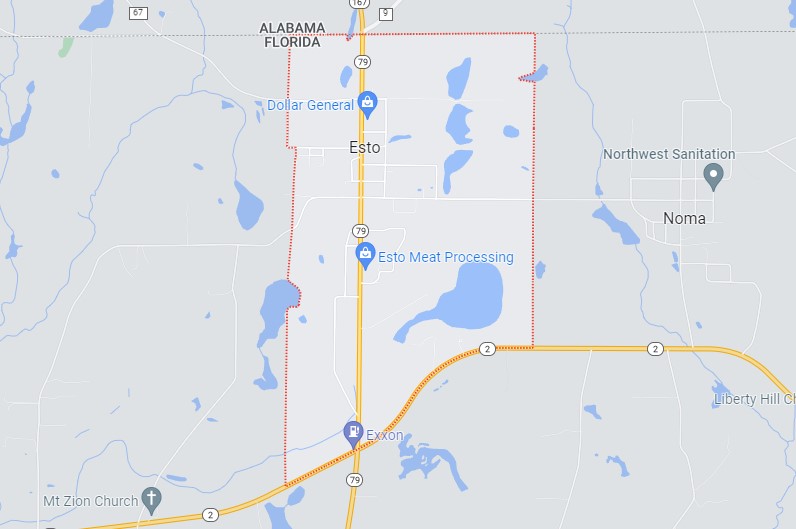 Esto is a beautiful small town in Florida, bordering Alabama to the North, with plenty of road access and nearby hotspots. It also has a wonderfully warm yet temperate climate, which is unusual for the Sunshine State! And all of these factors mixed together makes it a great place to invest in property, as well as the low rate of competition present in Esto, and plenty of space to expand your real estate empire.
It doesn't matter what kind of investor you are; whether you're someone who's planning to invest in a few fixer-uppers, or you want to get your hands on as much property as possible, Esto is a good place to start, and HML Solutions can help to make your real estate dreams a reality. We have the necessary hard money and bridge loans available to help you close on that sale and get a few houses under your belt as soon as possible.
What are Hard Money and Bridge Loans?
There are many similarities between hard money and bridge loans: they're both secured against property, the term lengths are shorter, and they're a lot more flexible for small real estate companies.
However, there's one big difference between a hard money loan and a bridge loan: bridge loans aren't always privately sourced and can be loaned out by traditional lenders (i.e., a bank). However, with a bridge loan from HML Solutions, you'll have a lot more wiggle room, thanks to our private lending status.
Why Choose a Hard Money or Bridge Loan?
The loans we offer at HML Solutions are personalized to suit you. Whether you're in need of a residential loan or you're looking for a workable commercial real estate loan, one of our hard money or bridge loan offerings could suit you. Here's what you get:
Closing in 1-2 weeks
Terms between 1 and 5 years
A fixed interest rate of 6.99% – 12.00%
Interest-only Amortization
Plus, up to 75% of the Asis Value or Purchase Price
And you can borrow up to $50 million for your real estate needs!
As you can see, these loans are structured in such a way to make it easy for you to close on that property as soon as you need to, as well as make it easy to pay your loan back while you buy up commercial or residential real estate across multiple areas. Our financing terms are one of the most flexible in the country, and all because we keep you in mind.
Work with HML Solutions
At HML Solutions, we want you to realize your real estate business dreams in a matter of weeks. We want you to find the investment opportunities your company really needs right now, and in the Esto area, you've got ample opportunity to profit from. So give us a call on (855)-244-2220, or alternatively, fill out our Quick Online Form for fast and easy info from us on your hard money and bridge loan options.
Contact us today for a free consultation and get started with a loan process that often closes within 10 days.


For super quick service, fill out the form on this page. We'll do an immediate review, then we'll contact you right away to begin your hard money loan or bridge financing process.
Note: All submitted information is kept in strict confidence and used solely for the purpose of obtaining a hard money loan and/or bridge loan. We do not share your information with any third parties without your consent.
Use our quick-start application below to begin the process. Once received, we will contact you via phone to verify your interest and to gather a few more details: