DELTONA, FL | HARD MONEY LOAN SOLUTIONS
Hard Money & Bridge Financing Solutions For The Greater Deltona Area
ASSET BASED LENDING SOLUTIONS FOR THE GREATER DELTONA, FL AREA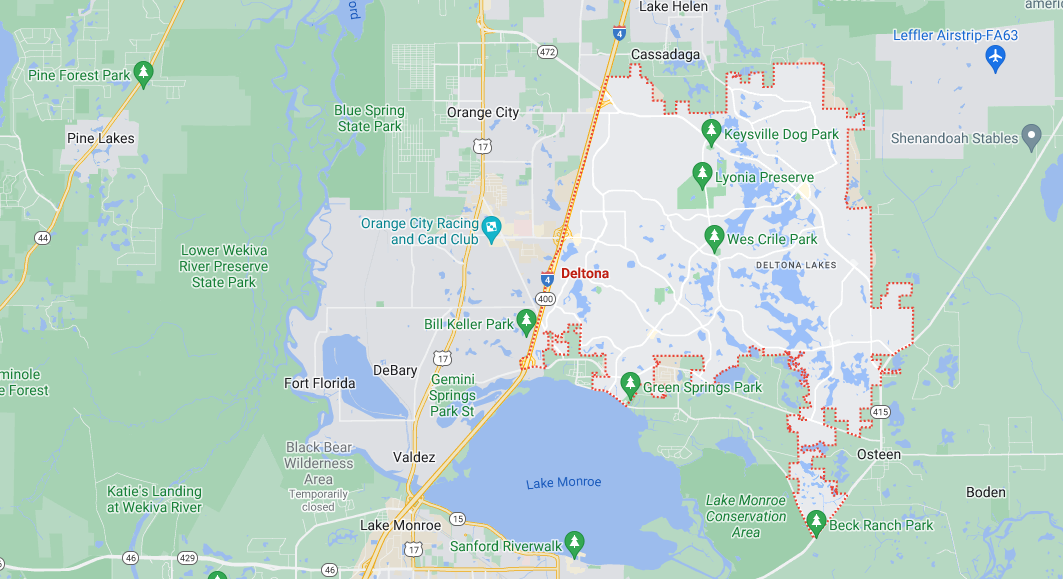 Deltona is a popular place to invest in for a variety of reasons. First, the city has experienced significant population growth in recent years. This influx of new residents has led to an increase in demand for housing, which has helped to drive up property values. Additionally, Deltona is home to a number of major employers, including AdventHealth Fish Memorial Hospital and Embry-Riddle Aeronautical University.
These businesses provide good-paying jobs and help to attract more people to the area. Finally, Deltona is located just minutes from some of Central Florida's most popular tourist attractions, such as Daytona Beach and Orlando. This makes it a great place to live for those who want to enjoy all that the area has to offer.
With all of this growth and activity, it's no surprise that Deltona is an attractive market for real estate investors. However, if you're thinking about investing in the Deltona market, you'll need to be aware of the financing options available to you. We'll discuss two popular types of financing for Deltona real estate investors: hard money loans and bridge loans.
If you are a business or property owner in Deltona, FL, who is searching for a fast and reliable way to secure funding, you may want to consider hard money or bridge financing. These types of loans can provide you with the capital you need to get your project off the ground without the long wait times and red tape often associated with traditional lending institutions. At Hard Money Loan Solutions, we offer a variety of loan programs that can meet your specific needs.
What are the benefits of bridge loans?
Bridge loans are a type of short-term financing that can be used to fund the purchase of a property before long-term funding is arranged. Bridge typically have terms ranging around one year. This type of financing can be a good option for investors who need to close on a property quickly before their existing property has sold and do not have time to wait for traditional financing. Bridge loans can also be used to finance renovations or other improvements on a property.
What are hard money loans?
Hard money loans are a type of real estate loan that is secured by the value of the property being financed. These loans are typically used to finance fix-and-flip projects or other short-term investments. Hard money loans are usually arranged through private lenders, and they can be funded in as little as seven days. If you're looking for a fast and flexible way to finance your investment in Deltona, FL, hard money or bridge financing may be the solution for you.
Why choose us?
At Hard Money Loan Solutions, we have a team of experienced professionals who are dedicated to helping you secure the financing you need to succeed in the Deltona real estate market. We offer a variety of loan programs that can meet your specific needs, and we are committed to providing you with the highest level of customer service. Contact us today to learn more about our loan programs and how we can help you get started in the Deltona market!
Contact us today for a free consultation and get started with a loan process that often closes within 10 days.


For super quick service, fill out the form on this page. We'll do an immediate review, then we'll contact you right away to begin your hard money loan or bridge financing process.
Note: All submitted information is kept in strict confidence and used solely for the purpose of obtaining a hard money loan and/or bridge loan. We do not share your information with any third parties without your consent.
Use our quick-start application below to begin the process. Once received, we will contact you via phone to verify your interest and to gather a few more details: