DANIA BEACH, FL | HARD MONEY LOAN SOLUTIONS
Hard Money & Bridge Financing Solutions For The Greater Dania Beach Area
Hard Money Loan Solutions in Dania Beach, FL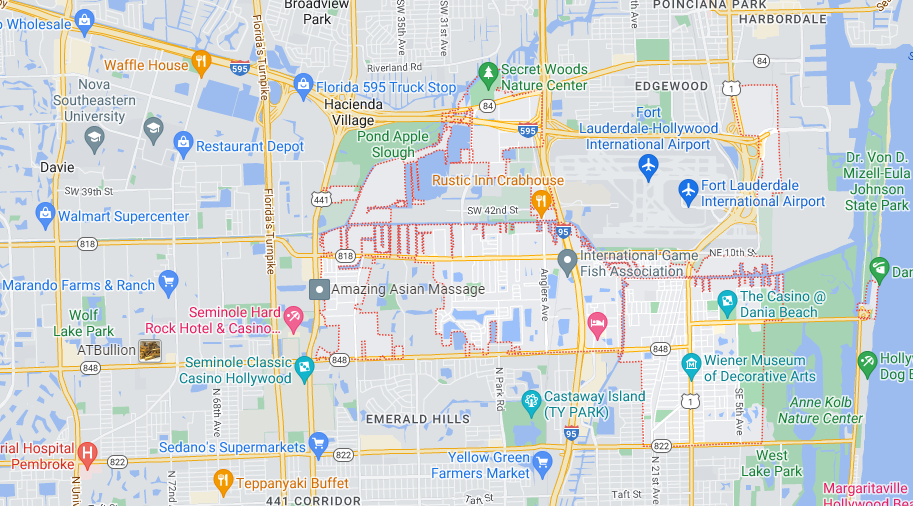 Dania Beach, Florida, is home to many commercial project opportunities, and there's plenty of room for a wide array of ventures, such as new construction and fix and flip projects. Today, this community is a hot spot for developers, property investors, and business owners hoping to increase their commercial holdings.
The Right Funding
One key to the success of these projects is the right funding. HML Solutions offers financing solutions that can be used to start new projects, keep existing projects on course, and finalize other projects. We offer products such as bridge and hard money loans, suitable for projects of all kinds. We work closely with our clients to find solutions that are uniquely suited to each project. Where traditional lending programs may be lacking, our products fill the gaps that sometimes face entrepreneurs and other local business owners.
Customized Finance Products
We understand that the needs and challenges inherent in every commercial project are unique in size and shape. Naturally, the source of funding must also be unique, so HML Solutions financial teams work to develop customized bridge and hard money loans for each business owner, investor, and developer in our Dania Beach community. Our experts are well-versed in the fluctuations of the local markets throughout Dania Beach and have amassed many years of experience in commercial projects in this area.
Versatile Loans for All Types of Ventures
As a lender in Dania Beach, HML Solutions, provides accessible financing for local investors, developers, and business owners. Our bridge and hard money loans are versatile and may be used to finance:
Construction loans
Foreclosure properties
Real estate owned
Real estate purchases
Short sales
Multifamily units
Single-family properties
Unique projects
There is no one-size-fits-all financing solution for these projects because there are many factors that affect their success. However, bridge and hard money loans are uniquely suited to providing flexibility.
The Confines of Traditional Loans
Traditional lenders work within the confines of established requirements and other factors: the amount you want to borrow, the length of time you've been in business, your financial status and credit score, available collateral, proof of your ability to repay the loan, how soon you need the funds, potential changes in your future, and a personal guarantee. Unfortunately, these factors can have a negative impact on your ability to borrow, especially as requirements become stricter and limits are lowered.
A Workable Alternative
Bridge and hard money loans work differently. HML Solutions approve loans based on the value of the property and assets involved in the commercial project. We also handle the approval and processing of loans in-house, so we can complete the paperwork more quickly, provide lower interest rates, and get you the funding you need without long waits and a lot of hassle. Some popular features of our bridge and hard money loans include:
Loan amounts between $50K and $50M+
75% LTV of the as-is value or purchase price of the property
1-5 year terms
Flexible rates
Interest-only amortization
No prepayment penalties
No additional fees
Rapid closing within a week or two
The Solution Is Ready
Don't put off your commercial ventures because of a lack of financing. We support business growth in the Dania Beach, FL, area and look forward to becoming your business partner. Contact HML Solutions today to learn more about our financing products.
Contact us today for a free consultation and get started with a loan process that often closes within 10 days.


For super quick service, fill out the form on this page. We'll do an immediate review, then we'll contact you right away to begin your hard money loan or bridge financing process.
Note: All submitted information is kept in strict confidence and used solely for the purpose of obtaining a hard money loan and/or bridge loan. We do not share your information with any third parties without your consent.
Use our quick-start application below to begin the process. Once received, we will contact you via phone to verify your interest and to gather a few more details: