CORAL SPRINGS, FL | HARD MONEY LOAN SOLUTIONS
Hard Money & Bridge Financing Solutions For The Greater Coral Springs Area
Hard Money Loan Solutions in Coral Springs, FL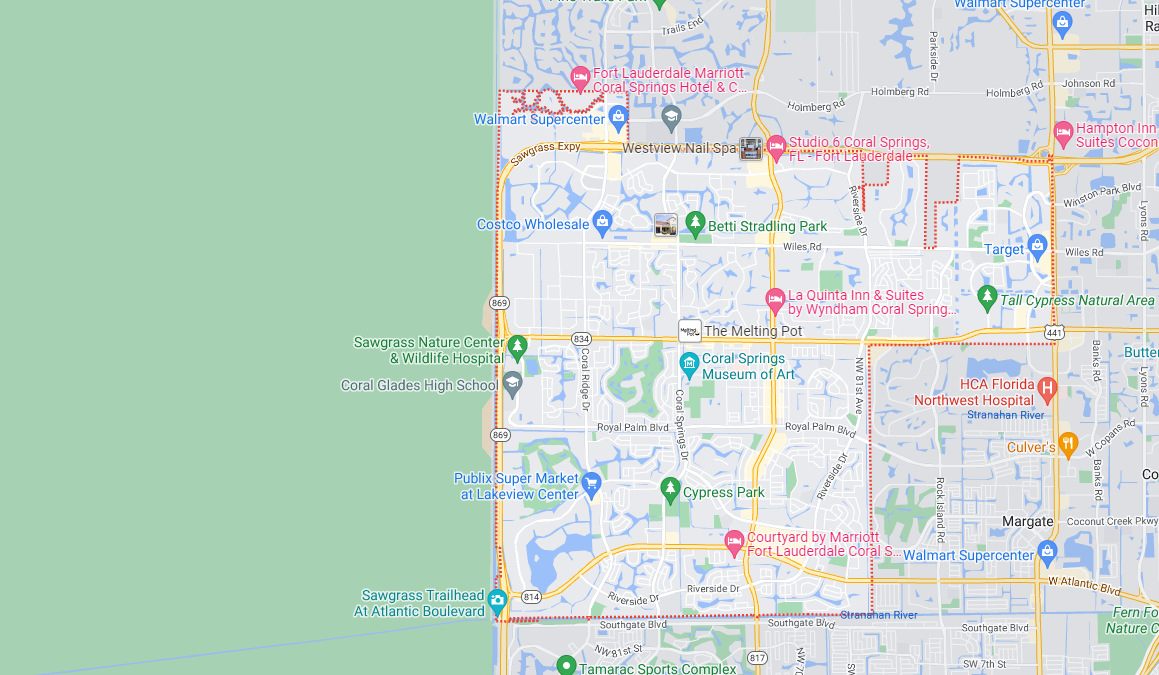 Get financing for real estate investments right away in Coral Springs, FL. At HML Solutions, we provide hard money loans and bridge loans that can help your business close on the right property quickly and smoothly. Our team has experience with both residential investments and commercial real estate purchases, so we can help you achieve your goals and maximize your earnings potential.
Why Investing in Coral Springs Homes and Commercial Properties Is a Smart Idea
The city of Coral Springs is one of the most popular places to live in Broward County and in Florida overall. It has excellent diversity and options for entertainment, education and housing. There is plenty of nightlife for working professionals, as well as a relaxed suburban feel for families. Many families purchase homes, and a large percentage of people rent as well.
That means that whether you're looking for a fast turnover on your investment or you want to manage your real estate investment long term, there are many housing options to choose from. All you need is the right loan to make it happen, and that's where our hard money loans are a big help.
How Our Hard Money Loans and Bridge Loans Benefit Your Business
Our team works with longtime commercial real estate developers and new entrepreneurs alike. If this is your first investment in Coral Springs homes or commercial properties, we can help you make it a success with excellent loan terms. Our financing options provide many benefits:
Fast closing: Above all, getting a hard money loan helps you close quickly on your desired property. This is why experienced real estate investors often choose us. You can finish the paperwork before competitors have a chance to swoop in and buy properties. If you see a hidden gem, you need to act right away, before a bidding war starts.
Minimal application requirements: Hard money loans use the commercial or residential property you're buying as collateral for financing. This lowers the requirements you need to meet. You can get financing even if you've had credit issues in the past. Forget about submitting endless financial documents or years of tax returns; you don't need them.
Large LTV ratios: Our sizable LTV amounts are a huge help in making your fix-and-flip project or resale project pay off quickly. With higher financing, you don't need as much of a down payment to complete purchases.
Comfortable terms: We offer both short- and long-term financing via hard money loans and bridge loans. That way, you have the freedom to decide how you want to manage purchases. You can get financing for construction, remodeling, purchases and other projects.
What You Can Expect With Our Hard Money Loans
As one of the most trusted lenders in Florida, we've helped many businesses. Our goal is to streamline the purchase process for you and help you make the most of great opportunities:
No prepayment penalties
No outside collateral needed
No additional fees
No hidden terms
If you need fast financing you can trust, get a hard money loan in Coral Springs. We provide customized financing with the interest rates, loan-to-value ratios, terms and requirements that fit your needs completely. Learn more by contacting our team today.
Contact us today for a free consultation and get started with a loan process that often closes within 10 days.


For super quick service, fill out the form on this page. We'll do an immediate review, then we'll contact you right away to begin your hard money loan or bridge financing process.
Note: All submitted information is kept in strict confidence and used solely for the purpose of obtaining a hard money loan and/or bridge loan. We do not share your information with any third parties without your consent.
Use our quick-start application below to begin the process. Once received, we will contact you via phone to verify your interest and to gather a few more details: