COCOA BEACH, FL | HARD MONEY LOAN SOLUTIONS
Hard Money & Bridge Financing Solutions For The Greater Cocoa Beach Area
ASSET BASED LENDING SOLUTIONS FOR THE GREATER COCOA BEACH, FL AREA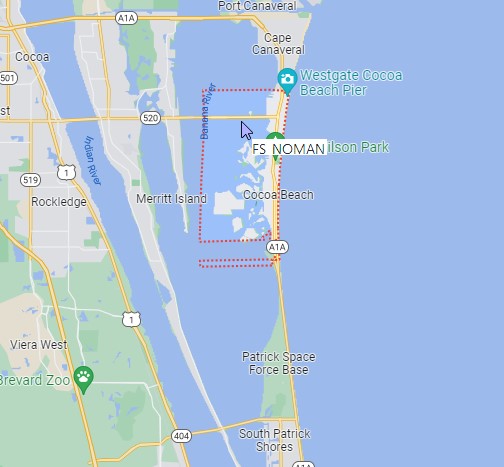 Crystal clear waters, long white sandy beaches, and endless spots to look at wonderful sunsets, Cocoa Beach in FL is much more than just that. Cocoa Beach is an oasis of peace just outside the bustling Palm Bay and only one hour's drive outside of Orlando.
If you are looking for the perfect spot for your next real estate venture, there is no better place in Florida. This undiscovered pearl just off the stunning Canaveral National Shore area is up and coming – but it maintains its quaint charm and relaxing vibes. Yet, the area receives millions of tourists each year, and the quiet landscape is occasionally spiced up by the many events that take place in and around the stunning beach.
Whether you are looking for a property in Cocoa Beach, FL for your retirement home, family home, or commercial premises, the area gives you all that you have been looking for.
An Easy Way To Secure Your Dream Property in Cocoa Beach, FL
Cocoa Beach, FL, is one of the most sought-after destinations by buyers worldwide. The closeness to Orlando, the thriving financial atmosphere, and the beautiful location make it a prime area to look for an estate investment. However, most lenders are to ask applicants for endless proofs of credit score, income, assets, and security.
At HML Solutions, we do things differently. We believe that real estate loan processes are long and inconvenient for both the buyer and the lender. That is why we have streamlined this loan process and made it easier for you to obtain residential or commercial real estate loans with hard money and bridge loans.
Here is what our process entails:
A quick credit check
Minimal cash flow requirements
Minimal number of business documents requested
Closed contracts in reduced timeframes
Fixed interest rates
We also understand that collaterals can make it challenging for you to close a deal. That is why we have no outside collateral requirements: your business equipment does not have to be the only collateral – your project asset can be one! In the process of granting you your loan, we might ask you for certain documents, but they will mostly be related to the value of the property and what you are planning to do with it. If you are looking to secure a loan and get started on your project in no time, you will be happy to know that most HML Solutions' clients have been able to close on a property within 7-14 days.
Loan Terms and Interest Rates That Are Convenient For You
We understand how difficult it is to launch a business, and that's why we do everything we can to help you thrive. We fight against having your profits leave your pockets and go towards interest rates. That is why, with us, you can access the best interest rates and secure a loan for your business that is convenient to you.
Here's what to expect:
99%–12% fixed interest rates
The loan-to-value ratio of up to 75% of the purchase price
No penalties for prepayment
No hidden or additional fees
Our bridge loans and hard money loans are designed for brilliant entrepreneurs who are looking to get up the real estate ladder – quickly and easily.
Find Your Dream Property in Cocoa Beach, FL Today
At HML Solutions, we understand that getting a loan to secure your dream residential or commercial property can be intimidating – especially in Cocoa Beach, FL. Thanks to our bridge and hard money loan, today, you can secure your property and kick-start your project. Get in touch with HML Solutions today to find out what we can do for you.
Contact us today for a free consultation and get started with a loan process that often closes within 10 days.


For super quick service, fill out the form on this page. We'll do an immediate review, then we'll contact you right away to begin your hard money loan or bridge financing process.
Note: All submitted information is kept in strict confidence and used solely for the purpose of obtaining a hard money loan and/or bridge loan. We do not share your information with any third parties without your consent.
Use our quick-start application below to begin the process. Once received, we will contact you via phone to verify your interest and to gather a few more details: