CLEARWATER, FL | HARD MONEY LOAN SOLUTIONS
Hard Money & Bridge Financing Solutions For The Greater Clearwater Area
ASSET BASED LENDING SOLUTIONS FOR THE GREATER CLEARWATER, FL AREA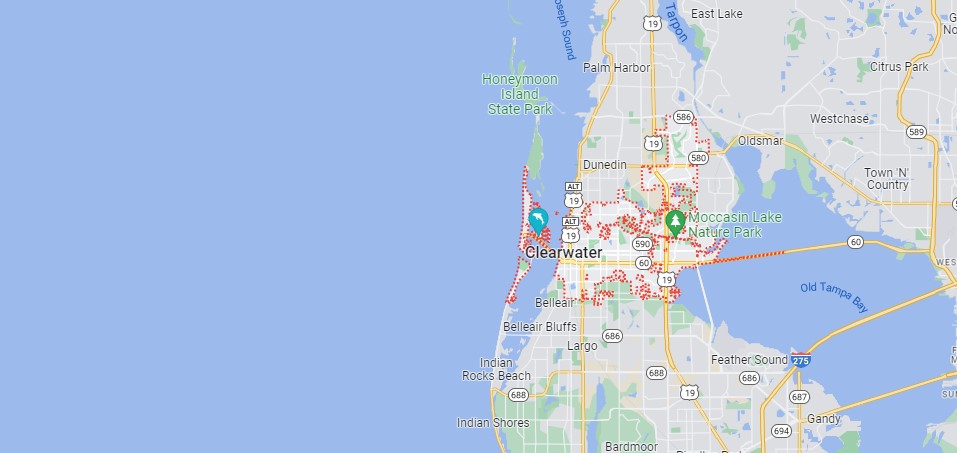 The city of Clearwater, FL, is a growing coastal community in the Southwest region of Florida. The population has proliferated over the last decade and continues to increase steadily with an average annual growth rate of 2%. There are many reasons for this growth, including employment opportunities in the nearby Tampa Bay area, excellent schools, low crime rates, and affordable living.
At Hard Money Loans Solutions, we offer bridge loans and hard money loans for Clearwater, FL, to help the city grow and flourish even more.
Benefits of hard money and bridge loans
When you need quick access to money, there's no better option than bridge and hard money loans. These types of financial instruments work well for those who want either construction or residential properties such as multifamily housing units that require rapid turnaround time since they can be used in situations where other sources may take too long due to their slower pace compared with what is needed by our customers! The benefits of a hard money loan or bridge loan include:
Faster funding – typically, the entire process from application to funding can be completed in as little as two weeks.
No prepayment penalties, so you can pay off your loan at any time.
Great for those with less than stellar credit, as approval is based more on the value of the property you're looking to purchase.
If you are looking for a quick and easy way to get the funds you need to buy or improve a property in Clearwater, FL, then contact us today at Hard Money Loans Solutions. We offer competitive interest rates and fast funding.
Why choose HML Solutions?
HML Solutions offers an exceptionally hassle-free application process. Unlike many providers of traditional loans, we complete the entire approval and funding on our own premises within a short amount of time which allows you to minimize documents needed while also avoiding any delays caused by other companies who may require excessive paperwork or waiting periods before they can help your customers with their purchase needs!
You don't need to have a perfect credit history, as we focus more so on the value of the property being used as collateral. In doing so, our company provides an opportunity that allows people, regardless of their financial standing, access to loans that they need and would otherwise be disqualified from.
Contact us today for a free consultation and get started with a loan process that often closes within 10 days.


For super quick service, fill out the form on this page. We'll do an immediate review, then we'll contact you right away to begin your hard money loan or bridge financing process.
Note: All submitted information is kept in strict confidence and used solely for the purpose of obtaining a hard money loan and/or bridge loan. We do not share your information with any third parties without your consent.
Use our quick-start application below to begin the process. Once received, we will contact you via phone to verify your interest and to gather a few more details: