CEDAR KEY, FL | HARD MONEY LOAN SOLUTIONS
Hard Money & Bridge Financing Solutions For The Greater Cedar Key Area
ASSET BASED LENDING SOLUTIONS FOR THE GREATER CEDAR KEY, FL AREA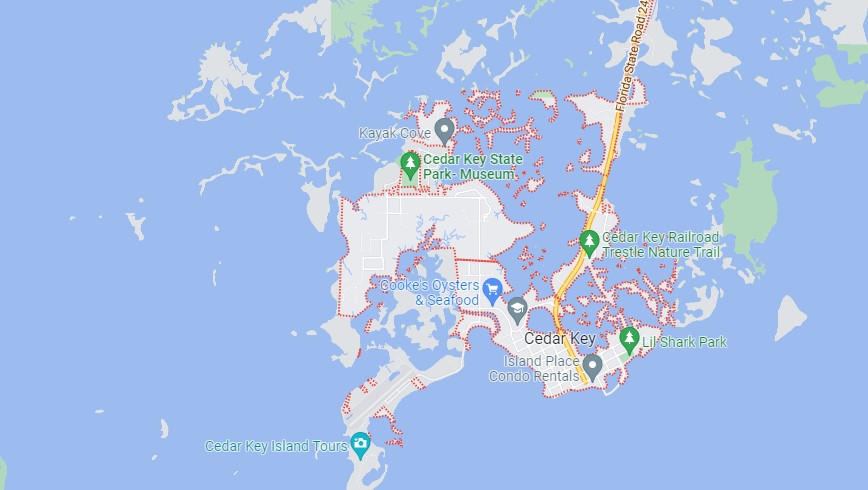 Cedar Key is a nature lover's paradise. The collection of islands offers trails and rich birdlife, alongside a busy port. Large-scale commercial development is not permitted in many areas. However, there are numerous vacation and residential property investment opportunities you can leverage using hard money from HML Solutions.
The closest major settlement to Cedar Key is Gainsville, located around 50 miles to the northeast. Highway 24 is the only road providing access to town, crossing over salt marshes and other challenging terrains to reach the islands. Cedar Key has long been a haven for artists and creative individuals looking for somewhere to exercise their talents. It's popular among tourists, due to its natural beauty and many festivals that run throughout the year.
The Benefits of Using HML Solutions in Cedar Key
Because of its popularity, finding great deals on properties in Cedar Key is challenging. When you do uncover one, you often need to strike immediately or risk missing out. Unfortunately, traditional lenders can take many weeks or months to process your application, in which time, the opportunity might have passed you by.
Bridge loans from HML Solutions solve this problem. We can approve loans in as little as one to two weeks, meaning that you could have the money you need to go ahead with a purchase in as little as seven days. We can also offer loans on flexible terms so you always get the right loan for you
We're able to do this because of the way that we build our loan products. Instead of relying on your income, we simply look at the collateral value of the project, whether you're looking to buy a property or build a new one. As a result, there are fewer forms to fill out and you won't have to provide detailed income statements as you do with traditional mortgages.
The benefits of choosing us are extraordinary. They include:
Competitive interest rates ranging from 10% to 12%

Large loan amounts ranging from $50k to $50M

Interest-only options available

High leverage – up to 75% LTV

No additional fees or prepayment penalties
Bridge Money for Real Estate And Developments In Cedar Key
HML Solutions understands the Florida property market, including Cedar Key. This means that we can put our knowledge to work for you. You'll receive our classic care and attention, alongside quick processing and a dedicated contact who understands your individual requirements. Our bridge loans and hard money are available for a broad array of projects, including:
Real estate-owned (REOs)

Commercial construction projects

Professional offices, including medical establishments

Short sales

Family homes

Homes with multiple tenants

Foreclosed properties
Get Hard Money and Bridge Financing Solutions For Cedar Key Today
If you're looking for quality bridge loans that meet your needs, don't settle for anything less than the best. HML Solutions has many years of experience in financing projects and investments in Cedar Keys, so we're in the ideal position to transform your ideas into reality. Contact us today for a loan within just 7 to 14
Contact us today for a free consultation and get started with a loan process that often closes within 10 days.


For super quick service, fill out the form on this page. We'll do an immediate review, then we'll contact you right away to begin your hard money loan or bridge financing process.
Note: All submitted information is kept in strict confidence and used solely for the purpose of obtaining a hard money loan and/or bridge loan. We do not share your information with any third parties without your consent.
Use our quick-start application below to begin the process. Once received, we will contact you via phone to verify your interest and to gather a few more details: