CARRABELLE, FL | HARD MONEY LOAN SOLUTIONS
Hard Money & Bridge Financing Solutions For The Greater Carrabelle Area
ASSET BASED LENDING SOLUTIONS FOR THE GREATER CARRABELLE, FL AREA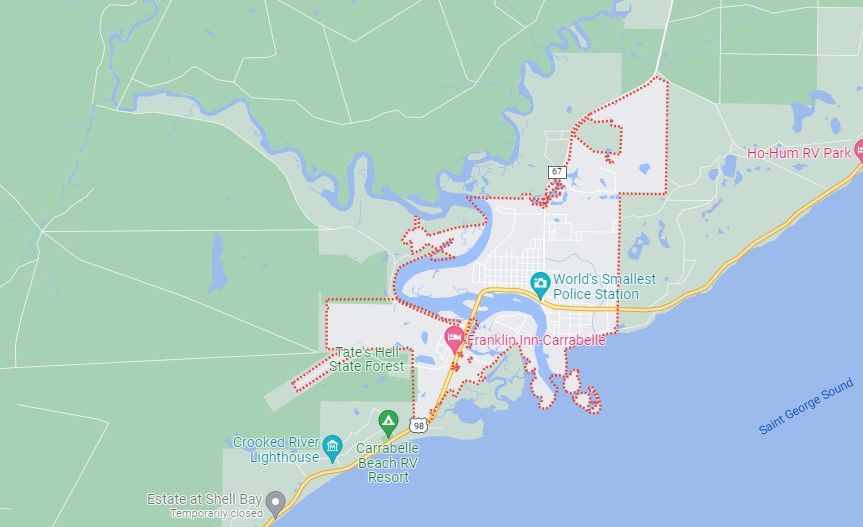 Carrabelle, Florida, is a beautiful and idyllic city described as "the last vestige of Old Florida on the Forgotten Coast." It's a place perfectly suited to those who love the coastal outdoors but prefer to limit contact with large crowds. Carrabelle marks the convergence point of three pristine rivers as they join with the Gulf of Mexico, and it is a perfect area for those who enjoy fishing in unstressed freshwater and saltwater fishing grounds.
For anyone who is interested in securing a pristine vacation property in this natural and highly scenic location, or for anyone who sees the potential in fixing and flipping properties in such a locale, or renting out a vacation home in the area, our hard money and bridge financial solutions for Carrabelle, FL, can prove to be just the thing.
Benefits of hard money and bridge financing solutions
Here are a few of the great benefits of hard money and bridge loans, versus more conventional loan formats.
A faster, simpler, and more direct loan solution
Hard money and bridge loans are provided by private lenders as opposed to banks and institutions, meaning that there is a lot less regulatory and bureaucratic delay involved in the process of approving your loan.
Our loans are specifically set up to reduce excessive qualification criteria, and to focus most of the attention on the property you are purchasing, instead.
With us, you can expect:
A simple and straightforward credit check

Few cash flow requirements

The bare minimum number of business documents requests

No outside collateral requirements

Fast closing

Fixed interest rates
Loans based primarily on property value, not your personal credit
While we will carry out some credit checks on you, and have a few requirements, by far the most significant factor when it comes to our hard money and bridge loans is the value of the property you are planning to purchase.
When you deal with us:
You will be granted loans at a loan-to-value ratio (LTV) of up to 75% of the asking price for the property you're considering buying, or its existing property value (whichever amount is lower)

You can secure loan amounts from $50K-$50M and up depending on property value
Excellent terms and interest rates
Many private loan providers offer exploitative interest rates, and it's not uncommon for terms to include things like penalties for prepaying.
With us, the story is very different. Our terms and conditions include:
No hidden fees

Interest only amortization

Terms from 1-5 years

No prepay penalties, you can pay off your whole loan at any point

Fixed interest rates from 10%–12%
Get in touch with HML Solutions today
At HML Solutions we offer free consultation to all prospective clients and can assess your goals and your needs quickly and effectively.
Get in touch via our contact form to start the process, and your loan may be closed within 10 days of reaching an agreement.
Contact us today for a free consultation and get started with a loan process that often closes within 10 days.


For super quick service, fill out the form on this page. We'll do an immediate review, then we'll contact you right away to begin your hard money loan or bridge financing process.
Note: All submitted information is kept in strict confidence and used solely for the purpose of obtaining a hard money loan and/or bridge loan. We do not share your information with any third parties without your consent.
Use our quick-start application below to begin the process. Once received, we will contact you via phone to verify your interest and to gather a few more details: