BROOKSVILLE, FL | HARD MONEY LOAN SOLUTIONS
Hard Money & Bridge Financing Solutions For The Greater Brooksville Area
ASSET BASED LENDING SOLUTIONS FOR THE GREATER BROOKSVILLE, FL AREA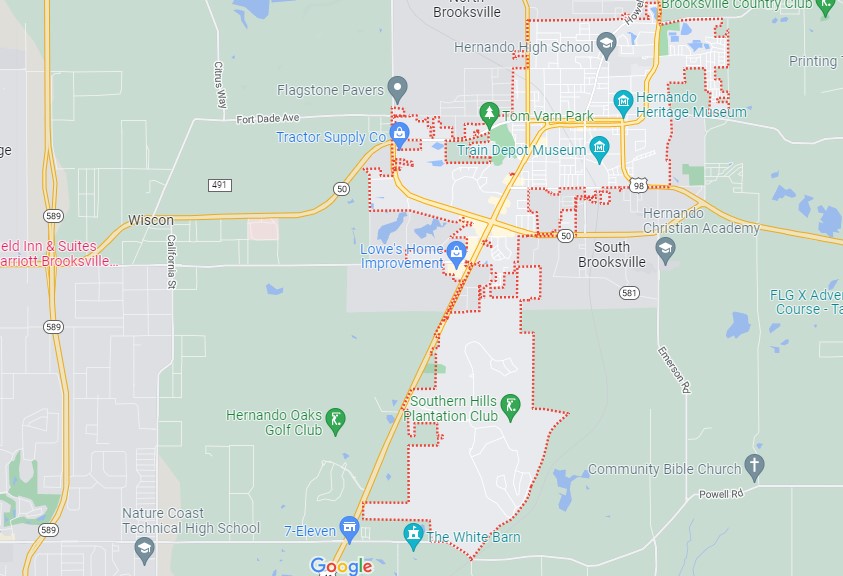 Brooksville, FL, is a thriving residential, commercial community located in east-central Hernando County, about 45 miles north of Tampa. Operating a small business in this city is undoubtedly a great idea, but it is always worth putting in extra effort to expand and become more competitive. HML Solutions offers hard money loans and bridge loans to assist your enterprise with a wide range of needs. Therefore, consider partnering with our financing team in Brooksville to grow your business and fulfill urgent financial obligations.
Our Bridge and Hard Money Loans
The traditional loan securing process can be challenging, prolonged, and riddled with paperwork. As such, it might be in your best interest to look elsewhere for faster and more convenient funding that can meet urgent financial needs. HML Solutions offers bridge loans and hard money loans as great alternatives to loans from traditional lenders. Additionally, we tailor our operations to ensure that your unique needs are met quickly. Our bridge and hard money loans have several great features that make them worth considering.
If you are a property investor, we look through your application on-site to save time and consider the value of the property you are purchasing rather than your creditworthiness. This way, you can look forward to quicker approval so you can obtain the funds you need as soon as possible.

We offer total loan amounts of $50,000 to $50 million to accommodate a broad range of financing needs.

There are no additional fees or prepayment penalties for our bridge loans and hard money loans. Moreover, these loans come with fixed interest rates from 10% to 12% and have terms ranging from one to five years. HML Solutions ensures these loans' flexibility to accommodate different investors' financial realities so that you can find the best deal regardless of your unique needs.
How Hard Money Loans Can Grow Your Business
It is no secret that pumping cash into your business operations is always worth considering to boost your chances of success. Thankfully, there is no shortage of things you can spend money on to promote your business, from equipment upgrades to better advertising. Using your hard money and bridge loan, other ways to grow your business include buying transport vehicles and building remodels. Additionally, you can go in for a commercial real estate loan to purchase a new office location for your business.
Also, if you are buying a new home while your old one is still on the market, a bridge loan is worth considering to access enough cash for a down payment. Also, a hard money loan can give you the needed capital for raw materials to bolster your operations if you are a manufacturing business.
How Do Hard Money Loans Differ from Bridge Loans?
Hard money loans are funded by private money lenders, while traditional institutions primarily fund bridge loans. Bridge loans are essentially hard money loans, but not all bridge loans come from hard money lenders. Some banks and other lines of credit may be willing to finance your bridge loan.
Talk To Us Today
You can give us a call to learn more about our bridge and hard money loans and kickstart your loan application process. Contact us in Brooksville, FL, or call us at (855) 244-2220 right away for assistance.
Contact us today for a free consultation and get started with a loan process that often closes within 10 days.


For super quick service, fill out the form on this page. We'll do an immediate review, then we'll contact you right away to begin your hard money loan or bridge financing process.
Note: All submitted information is kept in strict confidence and used solely for the purpose of obtaining a hard money loan and/or bridge loan. We do not share your information with any third parties without your consent.
Use our quick-start application below to begin the process. Once received, we will contact you via phone to verify your interest and to gather a few more details: