BLOUNTSTOWN, FL | HARD MONEY LOAN SOLUTIONS
Hard Money & Bridge Financing Solutions For The Greater Blountstown Area
ASSET BASED LENDING SOLUTIONS FOR THE GREATER BLOUNTSTOWN, FL AREA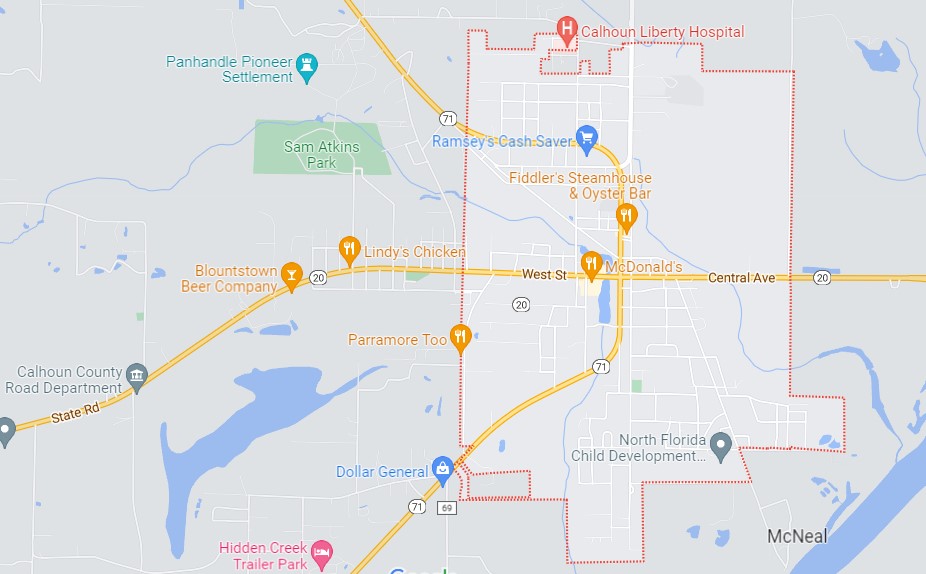 The city of Blountstown is located conveniently close to plenty of large cities, meaning that there is a wide array of excellent facilities almost on your doorstep. However, the fact is that it is far enough away from these bustling cities to feel uncluttered and uncrowded and to be the ideal haven for families, couples, senior retirees, and business owners alike. Just a few minutes from Interstate 10 one way and the beach the other, Blountstown has it all, and those who live and work there know that very well indeed.
At HML Solutions, we can offer a wide range of financing tools to help you if Blountstown is your perfect idea of an investment opportunity. Read on for more details about just what we can do.
What Projects Will Benefit from Bridge Loans from HML Solutions?
You might assume that a bridge loan or hard money loan is only needed if you're buying real estate, and although that is what you can certainly use them for, there are other uses for this kind of borrowing. Once you know what they are, you might want to consider getting in touch with HML Solutions to discuss how to apply for one of our bespoke loans.
If you want to construct an entirely new property or business premises, a bridge loan could be of help. If you want to fix and flip a family home, a hard money loan could be ideal. If you want to become a landlord and provide accommodation to single families or multi-family homes, we're here for you. Plus, a bridge loan is precisely what you need if time is a factor and you want to buy a short sale property or a piece of real estate in foreclosure. By borrowing the money you need, you can purchase the property or the materials required and pay the loan back once the final sale has gone through (or before if you prefer).
Why Are HML Solution's Loans So Good?
The loans we set up at HML Solutions are excellent and benefit all involved. We think about the client's needs, and we don't try to make everyone fit one mold. We create unique loans for each case. Just some of the benefits of using us include:
No extra fees at any time – you can even pay your loan back early without penalty

1 to 5-year terms

10-12% interest

Fixed interest rates

Up to 75% LTV

Loans of up to $50,000,000

7-14 day closings

Interest-only amortization
These exciting features aren't just for those with excellent credit scores, and they're not just for those who have been in business for years and have the documents to prove their profits. They are for everyone. Talk to us about how we can help you, and our in-house experts will consider you and your business rather than figures on a screen.
Let us know if you have any questions, and we'll be happy to answer any queries you might have. We're experts in bridge loans and hard money loans, residential loans, and commercial real estate loans, so don't hesitate to get in touch.
Contact us today for a free consultation and get started with a loan process that often closes within 10 days.


For super quick service, fill out the form on this page. We'll do an immediate review, then we'll contact you right away to begin your hard money loan or bridge financing process.
Note: All submitted information is kept in strict confidence and used solely for the purpose of obtaining a hard money loan and/or bridge loan. We do not share your information with any third parties without your consent.
Use our quick-start application below to begin the process. Once received, we will contact you via phone to verify your interest and to gather a few more details: